Welcome to the dreamlike Paradise Farm in the mountains of the main island of Mahé, which reflects the magnificent wealth of the various regional plants, spices and herbs to perfection.
Everything from bananas, to cinnamon, limes, lemons, hot peppers, papayas, three different varieties of coconut palms, to herbs like thyme, oregano and more can be found on this unique piece of land. In addition, there is a stunning view of the bay of Anse Boileau, which presents a dreamlike sunset in the evening hours.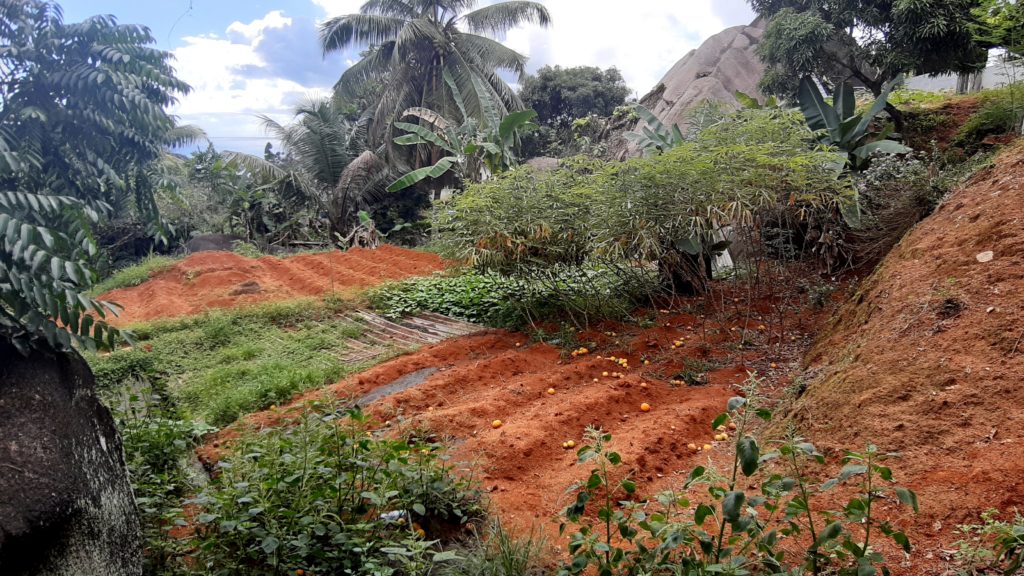 The Treasure Farm is located in the mountains of Mahé, in the immediate vicinity of the bay of Anse Boileau, which offers an enchanting sunset in the evening hours. Become a part of this dreamlike paradise and support the local people directly.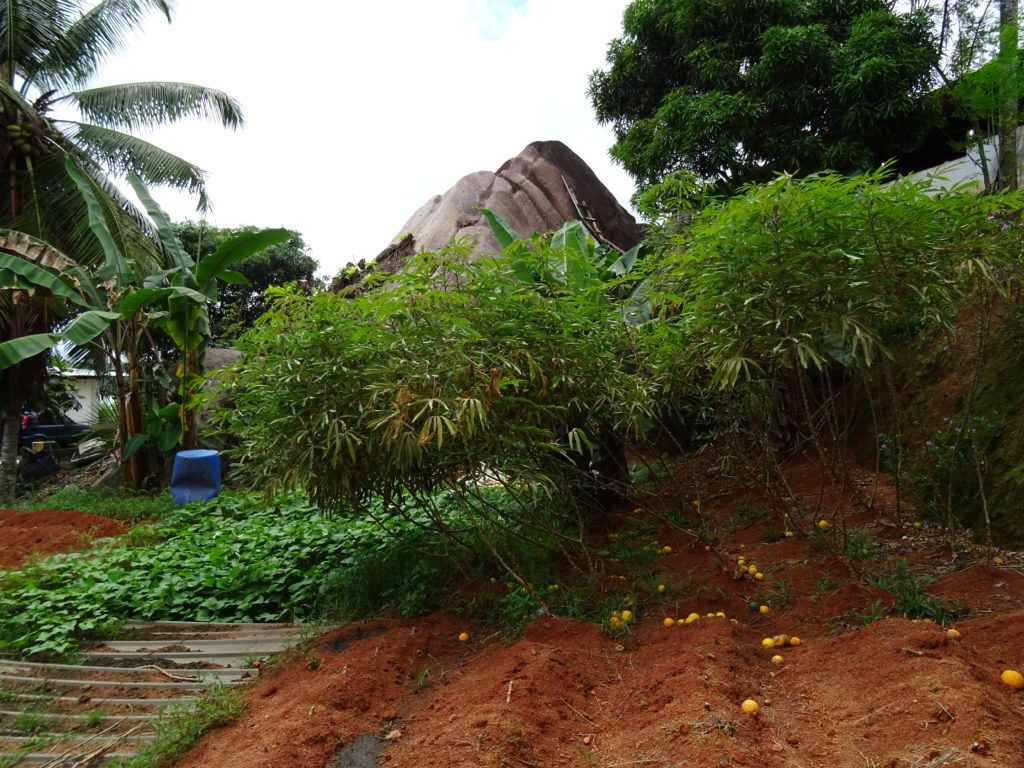 All year round, Treasure Farm grows the most beautiful fruits and vegetables native to the Indian Ocean region. Jonathan and his friends from the neighborhood take care of the plants and harvest healthy, nutritious fruits of unique organic quality. Without any chemicals, only the right know-how and a lot of love and dedication, the whole neighborhood enjoys the farm.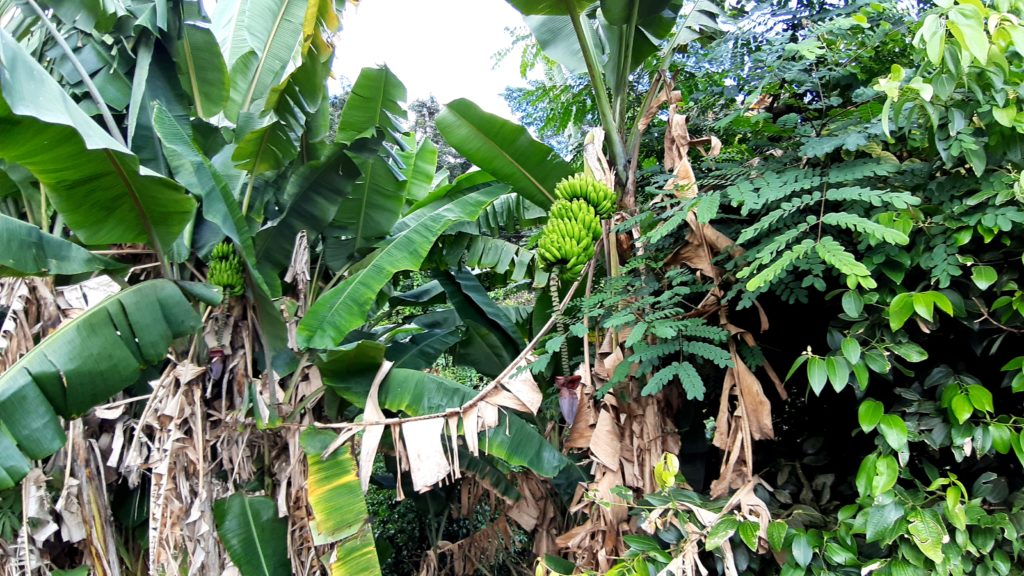 During the difficult times that Covid-19 also brought to Seychelles, Treasure Farm fulfilled the important role of serving as a vital food source for the neighbourhood. Jonathan shared all his treasures with everyone, never thinking of taking anything in return. This reflects the warm and socially just interaction that all Seychellois share.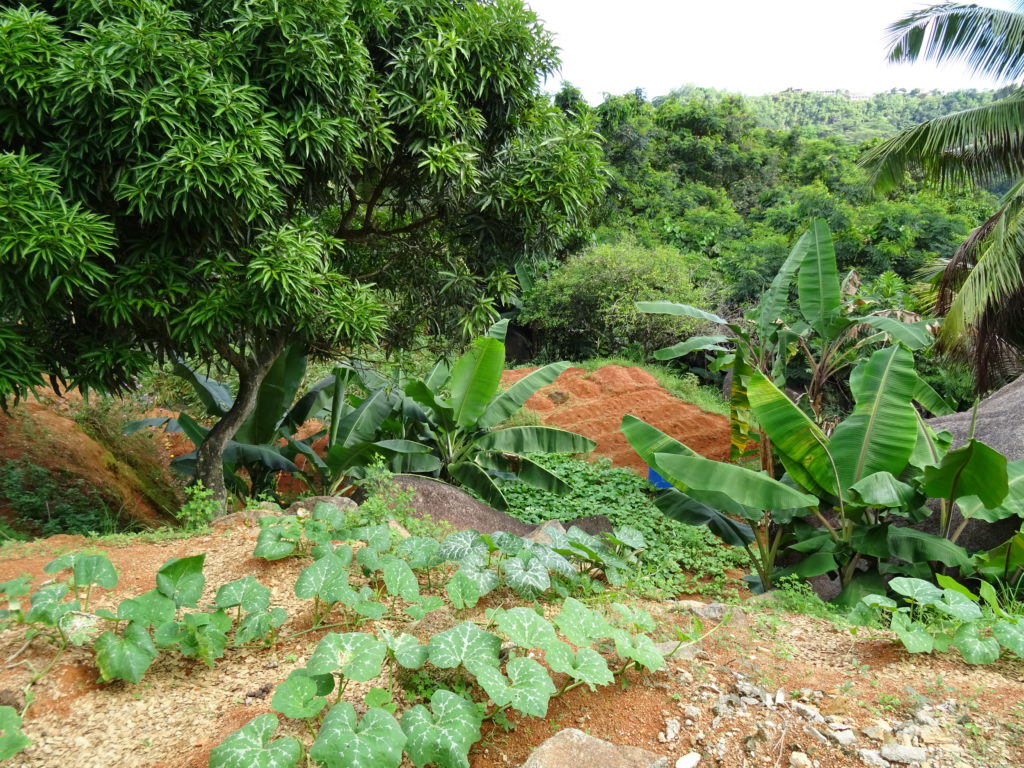 ---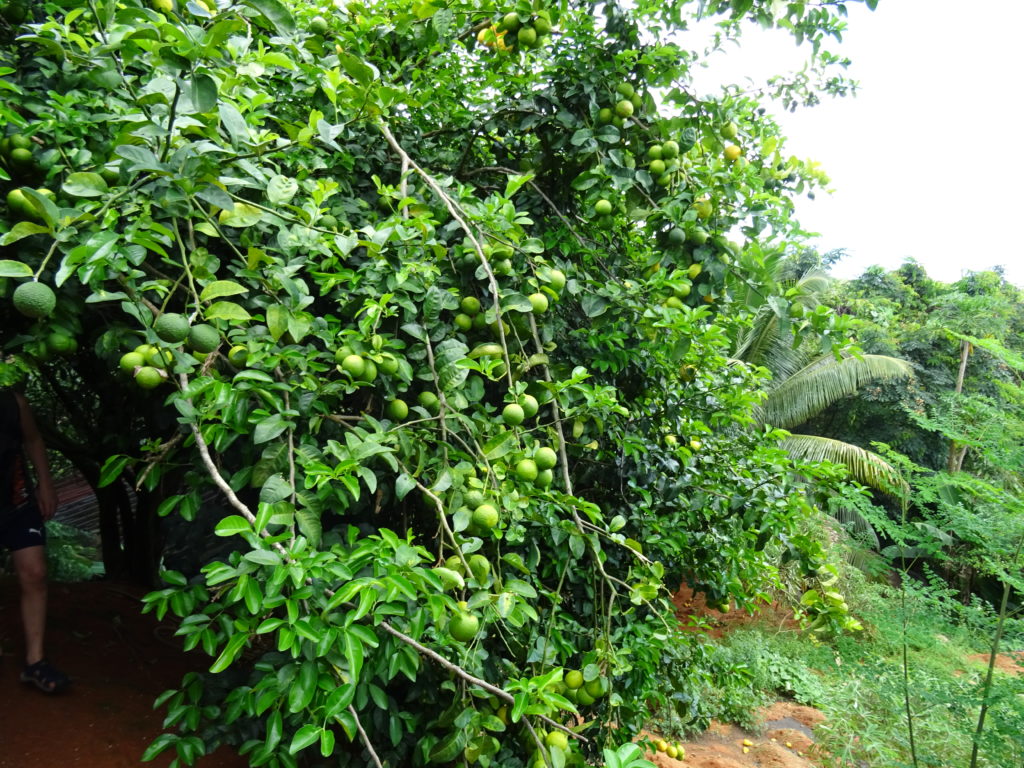 ---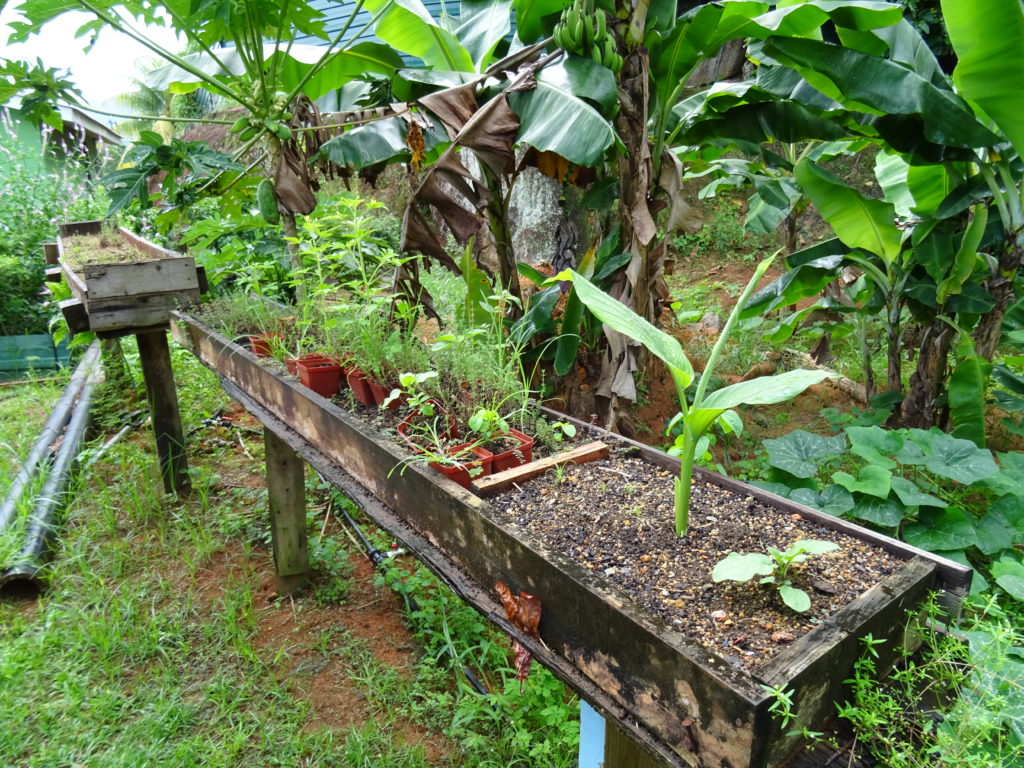 ---
---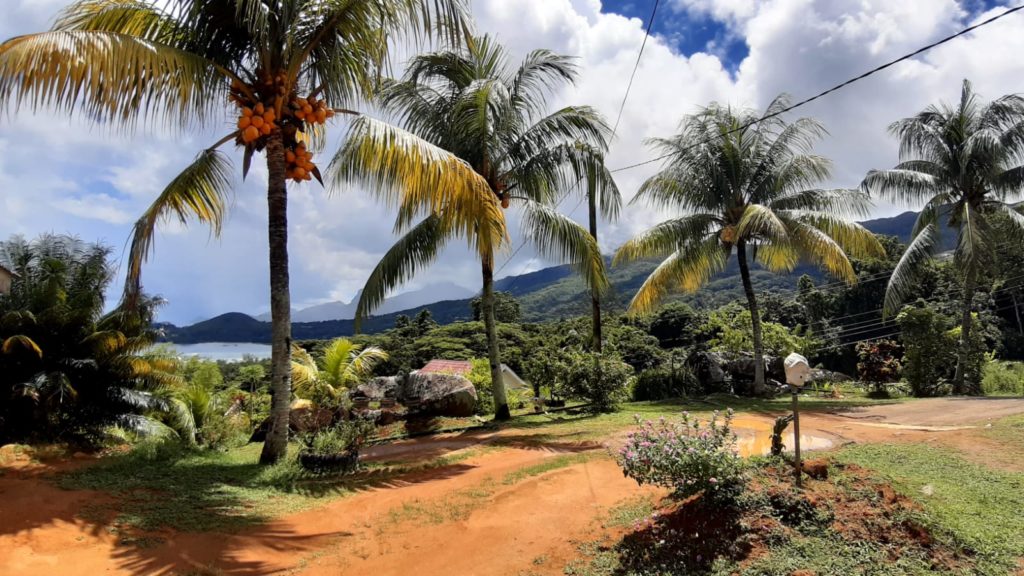 ---
Of course you are always welcome to spend a day together with Jonathan on "your" farm.
Grill a "Red Snapper" together, drink a chilled juice from freshly picked oranges and enjoy the breathtaking sunset in the evening. Jonathan's best friend, Jockey, will gladly take you from your hotel to the farm and back again in the evening. Jockey also offers fantastic Island Tours and lets you experience all the dream beaches of Mahé Island.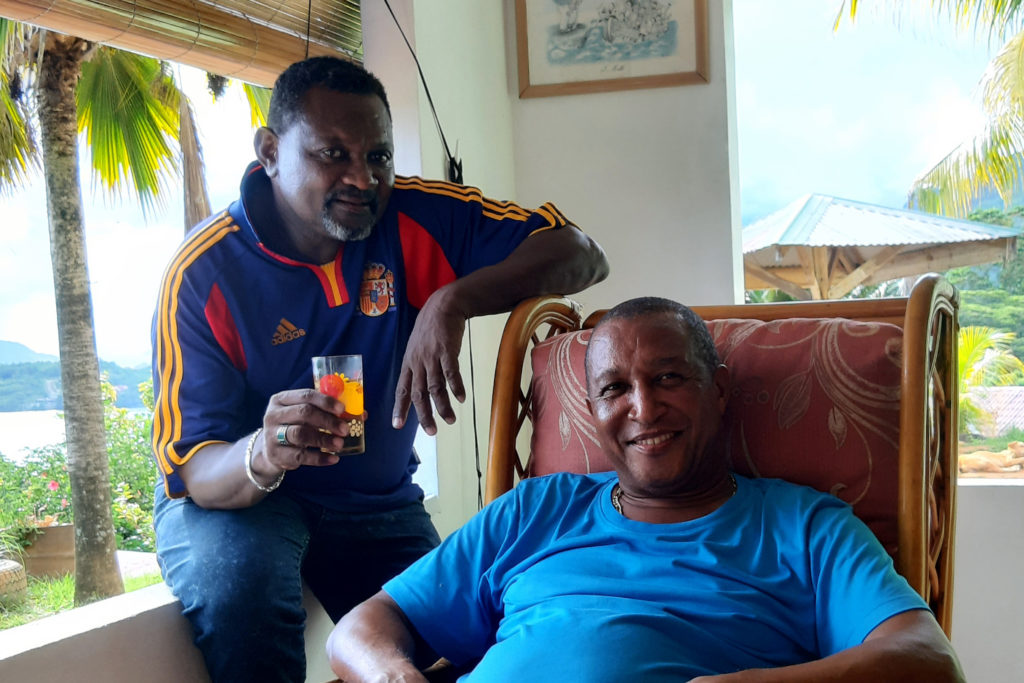 ---
Join us on a little trip across the Seychelles to Treasure Farm